Hi!
LaurenSmash
here! Welcome to my first edition of the Plush Team Spotlight! This week I am definitely in the mood to celebrate with our Halloween finest...
Can you believe it is this close to Halloween already? I think it is the perfect time to spotlight my Etsy Plush Team Monster Favorites!
I have long admired the simple and adorable scariness of
Ugly Pretty Things
! This little lady is no exception! I love all the details from the sweet coordinating fabrics to the fun little skirt and bow!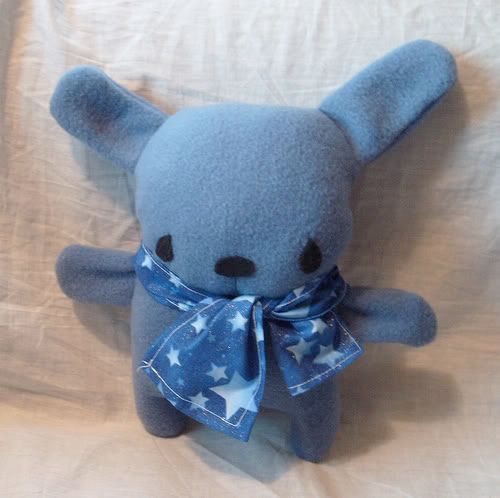 I also am in love with
Moons Creations
. I especially love this little spider guy! She is so creative with all of her little creations, It is so inspiring to see what she has come up with next!
I love this fancy Ghost Chupacabra by
Christina Ward
! I think he is snuggly and scary at the same time!
And who could resist this face?! Merv from miss
MooganCreations
herself! That lovely stiched smile makes me melt and who could resist falling into those beautiful loving eyes?
Ahh! I think that is scary enough for one week, join me next week same day same time for some more awesome stuff from our very own Etsy Plush Team!!